By Jack YU Cher Chan (Alumni Civility Hall)
First there's the start of the semester, then come the midterms, and along the way there'll be numerous assignments and projects, before the finals come and the semester crawls to an end. Throughout this process, students won't have much time to relax or unwind, leaving most students mentally and physically drained by the time they're done. Tempting as it would be to just curl up in a ball and sleep endlessly, or to sit in front of the computer catching up on missed drama series, or play a long resisted video game, there are better ways to spend that valuable 3-week Semester Break.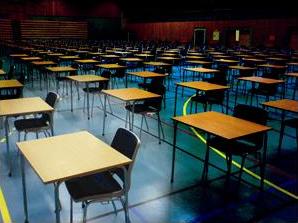 For sure, sleep patterns take to some extent a back seat when you're rushing to meet project deadlines, or cramming for an exam. However, no matter how tempting the idea sounds, the Semester Break shouldn't pass by in an endless slumber. Medical research has shown that there is something that is called oversleeping, which can lead to increased risk of diabetes and heart disease. The Semester Break should be seen as an opportunity to adjust back to a normal 11 to 7 sleep cycle (even if there's a big chance you'll revert back once semester starts), as getting your sleep cycle back on track might prove beneficial for your health in the long run.

You might wonder though, "what will I do if I wake up at 7 every day for 3 weeks?" Well, you can take a chance to visit parts of Hong Kong you've never been to. For instance, maybe a hike along Lion Rock hiking trails, or trek along coastline trails in Sai Kung. Who knows, without the hot and humid summer weather, the hikes will actually be very enjoyable. The change in scenery will definitely take away some of the stress from all that studying and hard work.

If you're absolutely a city dweller, then you might consider just exploring the streets of Hong Kong. During one of my expeditions a few semesters ago, I stumbled on to a music café called Fullcup tucked away in one of the back alleys in Yau Ma Tei, which eventually became my favourite hangout spot. Or you could opt to stick to the main roads on Hong Kong Island and enjoy all the Christmas decorations there.

The point is, there's more than one way to charge your batteries in the coming Semester Break. Instead of sleeping it away or watching TV, do something else. It might just turn out to be the conversation starter you need when you meet a new friend next semester.