By Jack YU Cher Chan (Alumni Civility Hall)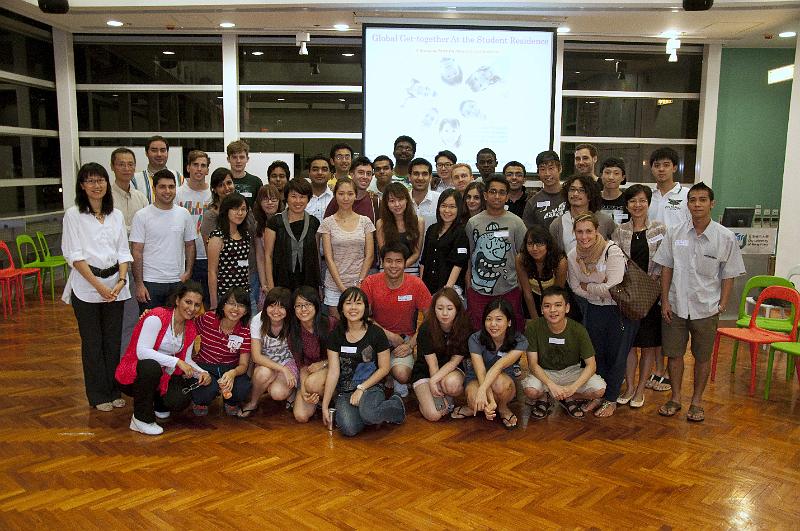 Time flies. This was what I felt very strongly in the few hours running up to the 3rd Annual Global Get-together organised by SRO. Going into its third year now, the global get-together has become a tradition, something international students have come to expect at the start of the academic year. Having taken part in the event all 3 years since it first started, either organising or attending, this year felt good and weird at the same time, since it was my last one as a student.

The proceedings of the night went smoothly. Students started arriving and automatically started mingling, followed by a friendly game of "Guess Who" where everyone got to know more about everyone else. Then it got to the more serious parts of the night, with Ms Esther Lee from SRO giving an introduction to the office and residence space allocation system, as well as a short introduction from the newly formed CityU International Student Society. The programme for the night ended with food and drinks and a whole lot of socialising.

For anyone else, it might have seemed like a normal gathering of students, but having witnessed how far the international community within CityU has come over the past two years, it was exhilarating. Returning students were chatting about their summer, new students were starting to make new contacts, and everyone seemed to be blending in just fine. Most fulfilling was hearing returning students remembering what last year's Global Get-together was like, and new students being all excited (and scared) about what the following year would be like. Definitely the event brought back memories and made me feel a little bit old and seasoned.

Traditions start somewhere. Maybe further down the road, where and when it started won't be remembered and it won't matter anymore; just as long as the reason why it became a tradition will be remembered and carried on. With some luck, the Global Get-together will become some sort of a lasting tradition for the international community at CityU, something everyone can look forward to at the start of every academic year.

As for me? It's probably high time I started planning my "retirement" and started looking for successors (definitely saw some promising jewels in the crowd) so I can sit back and relax while seeing what the next generation can whip out of their sleeves.