By Jocelyn CHU (Overseas Correspondent at the University of Kent)
Hi dudes, Happy Chinese New Year! This is a warm greeting from the UK 8 hours away. Did you have any stimulating celebrations at home? Hope you are immersing yourselves into every piece of joy and happiness!

Though there was no official Chinese New Year break here in Kent, we were able to make a private one on our own among a bunch of Chinese students and overseas housemates. Our celebration in the kitchenette started at noon, which was actually the Lunar New Year's Eve on 2 Feb 2011. Each of us played a part at the preparation stage. Some took major roles in cooking festive dishes, including making Chinese dumplings and other tantalizing courses. The others including me – who can barely cook – made a few room decorations with red paper cuttings and lanterns, wishing to activate the festive nerves. After all was settled, we sat in a circle eating and chatting, with a computer at the end of the table displaying the live CCTV Spring Festival Gala. All the programmes were dear to us, and we could feel that between the families faraway and us, there was a link tight enough to come across a thousand miles and join us together with the same joyful heart at the same moment.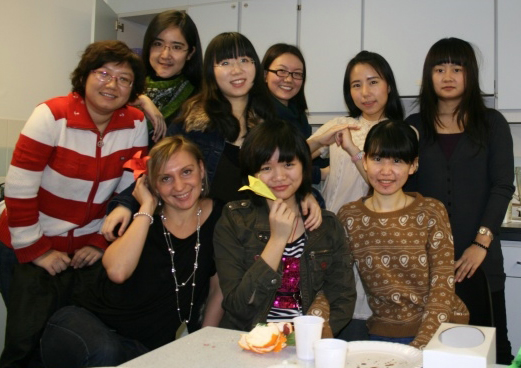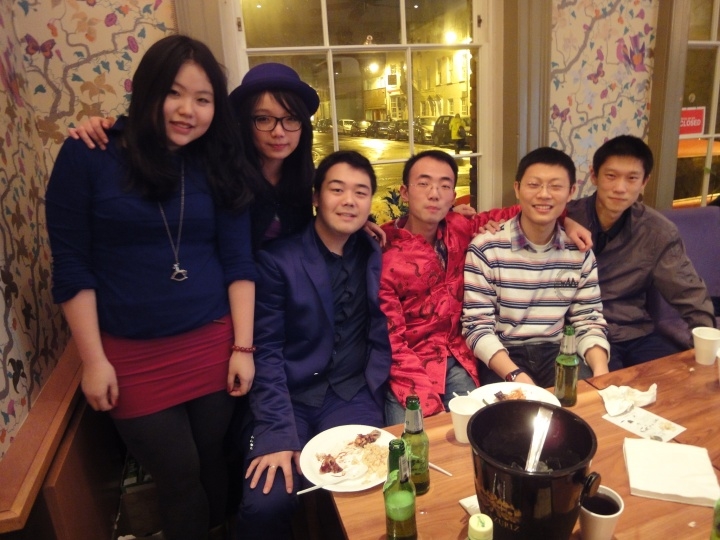 The highlight came when the internet suffered an unexpected error. It refused to work while a Peking opera was on show. Everybody was a bit disappointed until someone shouted "anyone here that can sing the opera should continue the show!" To help to do it, I gave a short performance of a piece of Peking opera I learnt several years ago. Surely it could not parallel the one on TV, but in the end showers of applause and "Bravo"s burst and filled the room with inspiring delight. Apparently my overseas housemates were very fond of Chinese traditional art and they all got very excited. Not long after my performance came the exciting countdown. We welcomed the Year of the Rabbit at 00:00 sharp by proposing toasts to each other and wishing for a good year.

Following the small dine-together, we joined a local Chinese student society and went to a pub. There we were introduced to a couple of Chinese friends that had been in the UK for many years. At a special time such as the Chinese New Year, when family gatherings are not an option, we are so lucky to have friends that share the same bond.
ResLink Issue No.32
Feb 2011