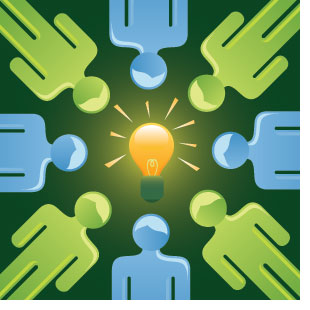 If you've been awakened by the frequent pounding of construction equipment around the Student Residence, have been curious about the construction between the residence halls and the main campus, or are just wondering whether the rumours about the addition of a moving sidewalk between the academic buildings and the Student Residence are true or not, you've come to the right place. Consider this the first of a semester-long series of informative articles meant to keep you in the loop with all of the construction and development projects around the CityU campus and to confirm or dispel any and all rumours in circulation. (And yes, a moving sidewalk is in future plans!).

Recently, City University developed and launched a five-year Strategic Plan (2010-2015) entitled "Excellence in Research and Professional Education" that encompasses six strategic improvement areas: Student Learning and Career Development; Research and Technology Transfer; Faculty and Staff Recruitment, Reward and Retention; Campus Planning and Development; Globalisation; and Branding, Image and Culture. The mission of this strategic effort, under these six key foci, is to create an environment that is conducive to successful and professional learning in every way possible.

A major factor in the creation of such an atmosphere is the continuing improvement and development of our physical academic environment. As such, under the category "Campus Planning and Development", numerous important construction projects are underway. You've probably already noticed the two new residence halls, housing 700 bedplaces, under construction to the west of Homey Kitchen, the remodeling of the Student Residence main office and the new Academic 2 building on the hill between the Amenities Building and the Student Residence. Also in the works are the Academic 3 building, a new tunnel between Festival Walk and University Circle, and many others.
Throughout the semester, ResLink will feature one article per month detailing each of the individual projects, how they fit in with CityU's strategic goals and what they mean to students.
In the meantime, to read more about CityU's overall Strategic Plan, visit www.cityu.edu.hk/provost/strategic_plan/index.htm for more details.