Hong Kong has the Pearl River Delta with which it can form close relationships for the benefit of the local economy. And at CityU, we have Halls 7, 8 and 9 as a Delta to provide good residence for our students from undergraduate to postgraduate studies. Do you know why?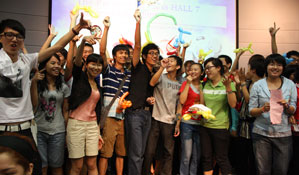 Jockey Club Harmony Hall (Hall 7), located next to undergraduate Hall 6, is a hall where both undergraduate and postgraduate students reside to make a harmonious and diverse environment. It is special and flexible, because the lower floors of the Hall are mostly double rooms like other undergraduate halls, whereas the upper ones are studios and apartments for postgraduates. The hall residents come from programmes of different levels and different cultures. Hall 7 wants its students to be rich in cultural and social life with a good sense of elegance and taste. A diverse range of activities, including talks and workshops, are held to enhance the quality of residents' hall life and widen their horizons.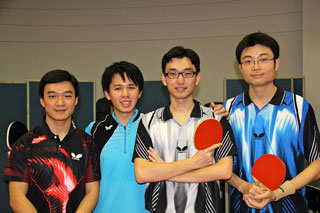 What makes Hall 8 distinctive is that there are only single rooms to accommodate research and postgraduate students. With more research students living in Hall 8 and the majority coming from mainland China, the environment and ambience are very academic. The residents also find that their hallmates share similar academic goals in their academic pursuits. Meanwhile, they make good friends with the residents of other halls, because they also participate in inter-hall activities such as the recently held Inter-hall Table-tennis Competition. Since the majority of the students are non-local, Hall 8 residents enjoy joining outings and Cantonese classes to learn more about local society.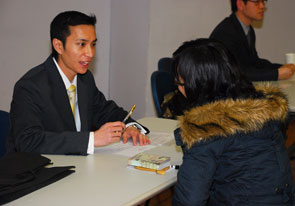 Like Hall 7, Hall 9 was occupied in 2006. Hall 9, say its residents, has not only a loving atmosphere but also the vision that a residence hall can be a place to prepare students for their future careers. Therefore Hall 9 plays a supportive role for students' future careers. It organises career preparation workshops. One of these is the "English Conversational Classes", which promote English learning and cultural interaction among students of different nationalities. Another is "Career Chatrooms", where career professionals are invited to give one-on-one job-seeking advice for student residents.

CityU places much emphasis on research and professional education. Halls 7, 8 and 9 place themselves in the position of nurturing future professionals. They give enormous support for students' continuous education as well as their future career.