Here we are, approaching the end of the year, with our hearts full of all the happiness and sorrow that it has brought. Looking back through the days, we can see thousands of meaningful moments that have shaped our lives - moments when we chanted sounds of Hallelujah as well as moments when we felt that our hearts were broken and our hopes betrayed. Thousands of miles we have travelled along the way and finally the time has come for us to settle down for a while and be peaceful – for the sake of love and happiness.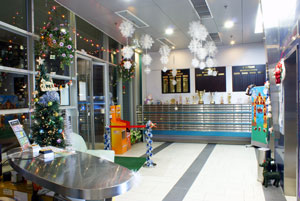 It is time to give our sincerest thanks and blessings to all those who have supported us, knowingly and unknowingly. For every little success we achieve, we should bear in mind that there's always silent help from others that deserves our sincerest prayer from the bottom of our heart. In the gratefulness we bear to them, giving our blessings is not merely a matter of Christmas wishes, but also a useful reminder to appreciate and focus on all the good around us, and so build our inner satisfaction and tranquility.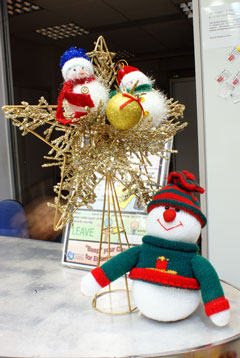 It is time to forgive the people who have left us with unpleasant experiences. Try to think positively and be kind at heart. Let us get down to fundamentals and agree that if life is a game, no one can ever play it flawlessly and go perfectly smoothly at every moment. Just count how many mistakes we've carelessly made towards others and how well they have treated us afterwards. In the tolerance they show, we can find one of the most beautiful jewels of wisdom - mercy. Yes, isn't it a great idea to stop complaining, give up all the resentment, and embrace mercy instead? Only when we open our hearts can we be fully relieved, just as a Chinese sage put it a thousand years ago, "He who treads softly goes far."


Throughout the year, there might have been downturns when we suffered and couldn't get over it, but at least we can conclude with a peaceful and joyful mind. As long as we embrace a grateful attitude and forgiving heart, it is easy for us to relieve our stress and maintain a high level of inner calm which in return will make things go more smoothly.