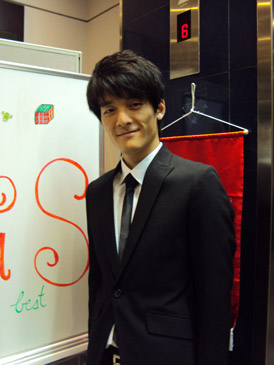 After living in Lee Shau Kee Hall (Hall 6) for more than a year, I find myself really falling in love with this place. Hall 6 gives me very warm feelings which make it seem like my second home. People in Hall 6 are so nice that I can share my happiness and sadness with them freely. We are not only neighbours but also brothers and sisters. The security staff are very friendly and we have good times together.
Because of my affection towards Hall 6, I decided to run for election to the Hall's Residents' Association (RA), hoping that I could do something to serve my Hall as well as the whole residence community. Many say it is unwise for a year 2 student to run for an RA, since year 2 means a heavier workload. I have to manage not only my RA job but also my academic work. It was really not an easy decision but finally my choice was YES. Yes, because I knew that running for an RA would bring me a fantastic experience.
After forming our proposed RA cabinet, our very first mission was to organise a Halloween celebration event consisting of running a "Haunted House" on our Hall's G/F. I took it as a chance for our cabinet members to know more about each other and organising a large event. In the beginning, I thought it would be an easy job. I discovered later I was wrong. As the person-in-charge, I had to plan thoroughly and work through all the details with the other team members. These included the division of labour, budget proposal, amount of resources and actions for emergencies, etc. With concerted efforts and team work, our "Haunted House" ended with laughter and happiness for all participants and excellent work experience for our RA cabinet members.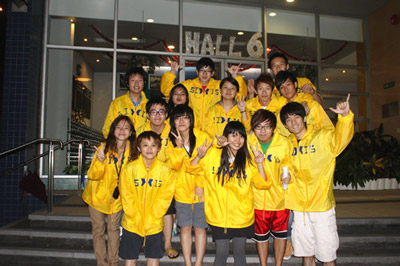 It was a valuable organisational and teamwork experience. I learnt more about running an RA and I came to know my team members more deeply. I know that in future I need to have very good time management in dealing with my study and RA job demands, work with multicultural members of different backgrounds and characters, deal with conflicts, make compromises and take criticism from others. But I feel confident that I am ready for dealing with all these challenges and will grow together with my team members!