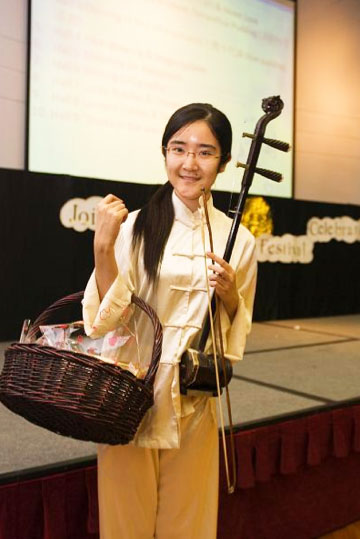 I still remember in tears the day when I filled out the application form for my major study. I had determined to study Chinese literature and art at age 13, yet 5 years later I was nearly forced by my Dad to put down "Economics & Finance" in the column "Major". I understand that he did all that for the sake of love, since literature had little market value in our fickle society. Discouraged and confused, I finally started on my way to study economics, which I pictured, at that time, as heading for not much fun.
I was an artistic person, so at first it was really hard for me to analyse graphs and calculate numbers all day. The rub lay in the modes of thoughts, of course, and I was far from being logical and analytical. My academic results were not good in the first semester, before I finally realised that I must take the chance and make a change.
I started to take a more open and positive attitude towards things. I tried to appreciate the beauty of reason in business models, which was of great help to me in balancing reasoning with my sensibilities and making me a well-rounded adult. Before long, I recognised that whatever major I took, I just couldn't give up art and literature. So I developed a more systematic pursuit of my dream. After visiting several literature lecturers, I planned to study a PhD in cultural studies. Though compulsory courses in the College of Business were already pretty tight, I insisted on taking at least one course each semester related to my interest, Introduction to Literature and Appreciating Masterpieces of Western Culture, for instance.
While marching on my own way, I also took steps to prove to my Dad that literature does suit me better than business, and that suitability is the most important. I showed him that I could do really well in literature-related courses. Several times I wrote to him, gently and persuasively, about my career plan to become a global cultural advisor. Needless to say, Dad's original intention was not to urge me to do business but to prepare me for a better and happier life. One year later, he even began to offer me advice on how to make myself an outstanding PhD candidate in literature.
Economics as my major seems like a digression from my own topic, yet it helps. Now, I am happy to say that I'm on my right way.