As far as "seniority" is concerned, how can we not mention the first-built phase of residence halls, namely Jockey Club Humanity Hall (Hall 1), HSBC Prosperity Hall (Hall 2) and Alumni Civility Hall (Hall 3)?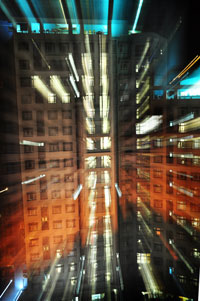 This phase of construction is sandwiched between the vehicle entrance and a stairway, facilitating the residents' movement in and out on foot or by vehicle. Walking up from the stairway, we can see Halls 1, 2 and 3 not only embracing Multi-function Hall A and the grass lawn, but also serving as the residents' own front garden.
JC Humanity Hall (Hall 1) is the tallest block among the nine halls. Officially opened in August 2002, the Hall is dedicated to nurturing students with the spirit of humanity. Blue is chosen as the representative colour for inspiration, sincerity and spirituality. Its motto is "Be Living in Humanity Hall, Believing in Humanity", and students' university life in Humanity Hall is much enriched by this ideology.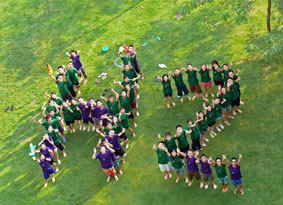 HSBC Prosperity Hall (hall 2) may give the impression that those who live there are rich. Yes, there are new Hi-fi sets and large HD TV in it, but richness is particularly true in terms of residents' enjoyment, commitment and diversity. If we walk into the lobby of Prosperity Hall, the big banner above the mail boxes with many Prosperians' signatures will definitely show how prosperous Hall 2 is. This is the Hall where people share with others, where the residents have their own emblem and song. With purplish red as its representative colour, the Hall aims to cultivate residents to be pillars of society and promote diversity, since Prosperians believe that "Diversity is Prosperity".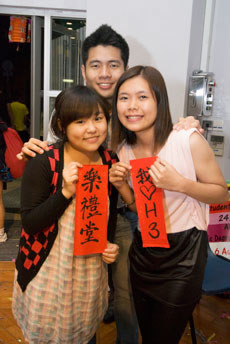 Promoting its "Happy and Free" tradition, Alumni Civility Hall (Hall 3) places great emphasis on liberty and self-discipline. A person will become mature and decisive when he or she can decide in an independent manner. That is why there are lots of resident-initiated activities, like the "secret angel", photography classes, an RA-run Gym room and a karaoke room. On the wall of the hall lobby, an honour roll for the Alumni Giving Club honours the alumni who have given enthusiastic support to the University; they are invited to join the hall activities to interact with the residents and hear from them about their hall experiences.
Although they are phase-1 residence halls, they are certainly neither dull nor old. In summer 2009, the three halls enjoyed their refurbishment and are unrivalled for their absolutely culture-laden, vibrant and energetic images.