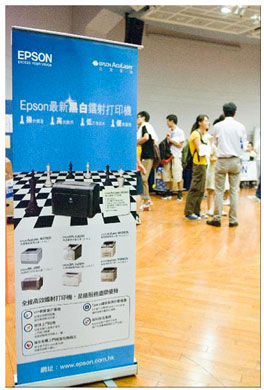 Have you ever encountered one of the following scenarios? Put your food in the refrigerator in the Common Room but the food has been taken by others, or in some cases you have left your food it unattended until its expiry date is over. You rush to the Computer Room in your hall to print your assignment due in the next 20 minutes but the printer there is unluckily short of ink or out of order.
SRO knows these occasional hiccups may have caused some troubles to the residents and thus organised a Roadshow Sale on 31 August 2010 - 2 September 2010 to provide them with more options and convenience. Mini fridges and printers of different brands and sizes were made available for sale. Residents could pick their favourite and suitable items as their self-owned equipment in the room, so that they could secure that the assignments properly printed on time and get food or cans of coca cola at their arm's length.
There is a great variety of printers to choose from. Some are multi-functional with scanning and colour copying features; some are home printers but with high quality; some enable cost-saving printing while some are equipped with WiFi printing. Different models definitely suit different needs. No matter whether you are a creative media student who cares more about photo quality or an economical student who puts a great stress on cost saving, there should be a right model to fit your needs and choices.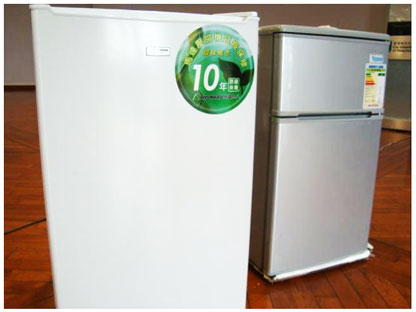 The mini fridges available have the capacity of around 92L -130L, which means it is big enough for keeping some food for your hotpot party with your new friends. More importantly, all these fridges have the Grade 1 Energy saving label, so they both keep your food and save energy.
The printers and mini fridges have 1-year warranty to further add convenience and ensure the equipment against failure. If you are looking for more than just fridges and printers, the Digital Technology Festival 2010 organised by CityU Students' Union is what you can't miss out as there are other electronic equipment, like computer laptops, digital camera on sale.
Roadshow sales are attractive. However, we should buy as we need to make them a little help for an easier life, rather than a burden. Bear in mind the concept of being environmentally-friendly before you decide what equipment to buy and how to use them.