One of the first local activities the exchange and international students participated in was a hotpot dinner. In an attempt to get a better understanding of hotpot, one of the exchange students said this, "So we basically put everything in but don't really know what we're gonna get out of the pot?"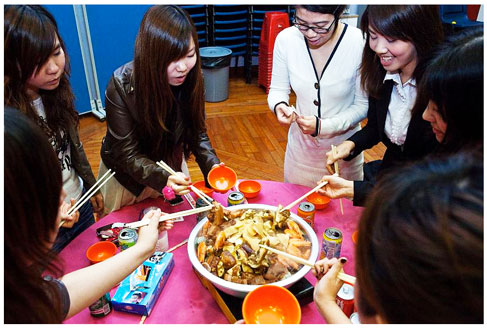 To some extent that's what hotpot is about, and what residence life is about. You put into the same pot things that at first sight don't go together and the end result is still great. If you have never tried socialising with anyone outside your own culture before, living in the same room or floor for a whole semester or year might be an overwhelming thought. But like hotpot, if you put people that might seem not so compatible together in the same space and give them some time, the end result might be lifelong friendships.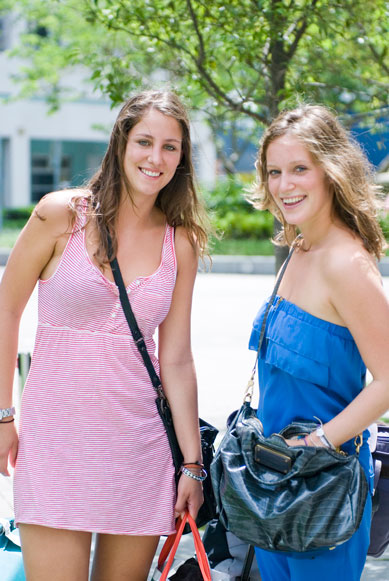 In the Student Residence, everybody has something to offer, making this residence a miniature global village. A lot of people, local and foreign, have a lot of interesting stories to share, and every story is only as interesting as the people who are listening make it to be. Foreign students, both exchange and international students, can get a sneak peek of the local culture, to decide whether or not they want to venture outside the campus area. Local and mainland students can get to know about foreign cultures and take a chance to interact with people from different cultures. Even between HK students and mainland students, there can be an interesting exchange of cultures.

Exchange students from past years have built friendships that have lasted long after their stay in HK. Julien Verona, a French student studying in HEC Montreal who came to City University for an exchange semester in 2009/10, has had his Malaysian friend from City University visit him in Paris, and another City University student from India will be spending a semester on exchange in McGill University in Montreal. He was able to help both the students a lot before and during their visits and the three of them still keep in touch after all this while.

So next time you see someone in the lift lobby, Common Room, lawn or Homey Kitchen, don't hesitate to say "Hi!", "How you doing?", "Neih hou ma?" or "Ni hao!". Who knows, you might be speaking to your future best friend or even future business partner!