Whether you are a local or non-local student, a new or returning resident, living in the Student Residence provides many opportunities for having fun, learning about new cultures and ideas, and growing as a person. But for each individual person come individual challenges that may get in the way of the total enjoyment that living in a hall can bring.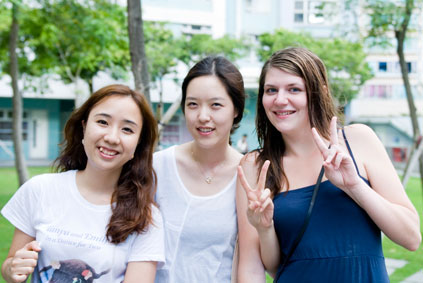 Cultural, life-style and age-related differences can all make adjusting or re-adjusting to hall life difficult. Even having a new roommate or changing floors or halls can prove challenging when it comes to feeling that you fit in and having fun. Fortunately, all of these trials can be overcome, thanks to the myriad opportunities designed to help residents acclimatise to hall life and get the most enjoyment from it. But it must begin with being open-minded to change and new experiences.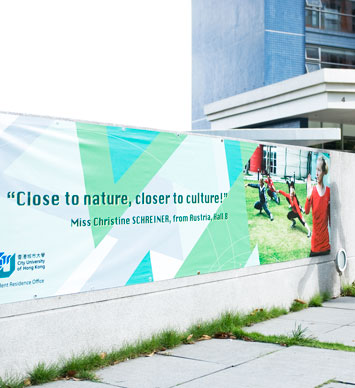 Increasing and maintaining your satisfaction with life in the residence hall can be as simple as starting with your room-, toilet-, and floor-mates. Get to know them and the cultures from which they come. An effective way of do this is to spend time in the Common Room of your floor and your hall, where your fellow residents spend time. All individual halls, led by the Residence Master, Residence Tutors and Residents' Association, as well as the SRO, join together to organise community events such as cultural celebrations and inter-hall competitions. Do not forget to mark in your diary the forthcoming community events - the Joint-Hall Mid-Autumn Festival Celebrations on the night of 21 September 2010 at Multi-function Hall A and the Inter-hall Aquatic Competition at the CityU Swimming pool in the afternoon of 25 September 2010. Join the events and you will find that you quickly make friends and become increasingly more fulfilled with your personal hall experience.

When students graduate, move out of the student residence or return to their home universities, memories of living in the hall are often among their fondest. You will notice that there are banners around the grounds of the student residence quoting students who have truly enjoyed their stay in the halls. If you are willing to make it happen, the same can be true for you and your time here. May you read these testimonies and be inspired to make your time here as memorable and enjoyable as theirs.