Do you enjoy taking photos? How about taking part in this competition as a representative of your hall and create good memories of your hall life?
A fair shot at the Professor Edmond Ko Cup (2007/08) is on the way¡Xthe Inter-hall Photography Competition. This is an inter-hall competition of the Cup which runs through two semesters of the year. It is time for shutterbugs living in the Student Residence to act now.
The theme for the Competition this year is ¡§Eyes on Res.¡¨ (¡§±J¼v¡¨). Two categories, ¡§Independent¡¨ and ¡§Story¡¨, are available for the Competition, according to the rules. Each resident can submit one entry for each category or two entries for either category. The application information is on the SRO website. Participants will need to fill in an entry form and submit their entries to SRO before 12:00 noon on 12 February 2008.
The decisive period will come during 7-12 March 2008. Don¡¦t forget to cast your on-line vote for "My Favourite Photograph" through the site ¡§My Student Organisation- Hostel Activities¡¨ on the Blackboard!
The final results of the Competition will be released in March 2008. Winners will be awarded coupons and winning halls of the Competition will be presented with awards at the Inter-hall Singing Contest and Prize Presentation of the Inter-hall Competitions which will be held in April 2008.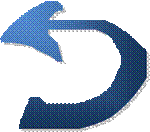 Upcoming Event: Put Your Eyes on Res.