A ˇ§theme parkˇ¨ was set up outside Chan Tai Ho MF Multi-purpose Hall on 13 October, the annual CityU Information Day. Unlike Disneyland, this ˇ§parkˇ¨, staged by Student Residence Office (SRO), creates a more real-life experience. The ˇ§parkˇ¨ consists of a well-furnished bed-study room and a Common Room of the real Student Residence. Secondary school students wandered curiously around the mock-up booth, their parents in the background, appreciating their childrenˇ¦s future room.
Meanwhile, a shuttle bus had been waiting outside the Sports Complex, ready to take future prospective residents of the university on a guided tour to the Student Residence at any time. Several residents then served as hosts to take the visitors to tour the Student Residence.
To browse the enjoyable experience of hundreds of secondary school students and their parents in touring the Student residence, with the hospitality of resident hosts and SRO staff, visit the
photo gallery
!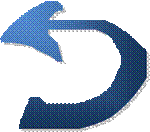 543 Secondary Students Learnt How We Live