http://pic.51windows.net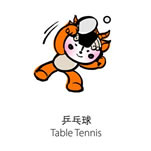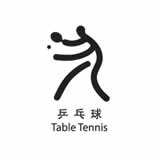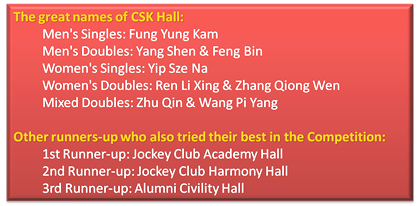 Due to the team members¡¦ hard work, for the second year running, Chan Sui Kau Hall (Hall 5) won the Inter-hall Table-tennis Competition of the Professor Edmond Ko Cup. Congratulations! What¡¦s more, they served as the Event Coordinator for the Competition. It seems that God always rewards those who serve the most.
http://img.hc360.com

After the Competition, three honorable guests had a ¡§show time¡¨ with the student winners. They were Prof. Joseph Lai, one of the current and active CityU Table-tennis Team Managers; Dr. Michael Wong, Residence Master of Alumni Civility Hall; and Ms Rebecca Chan, Director of SRO. They all enjoyed the friendly matches with the friendly players.
Click here to visit the photo gallery of the Competition!