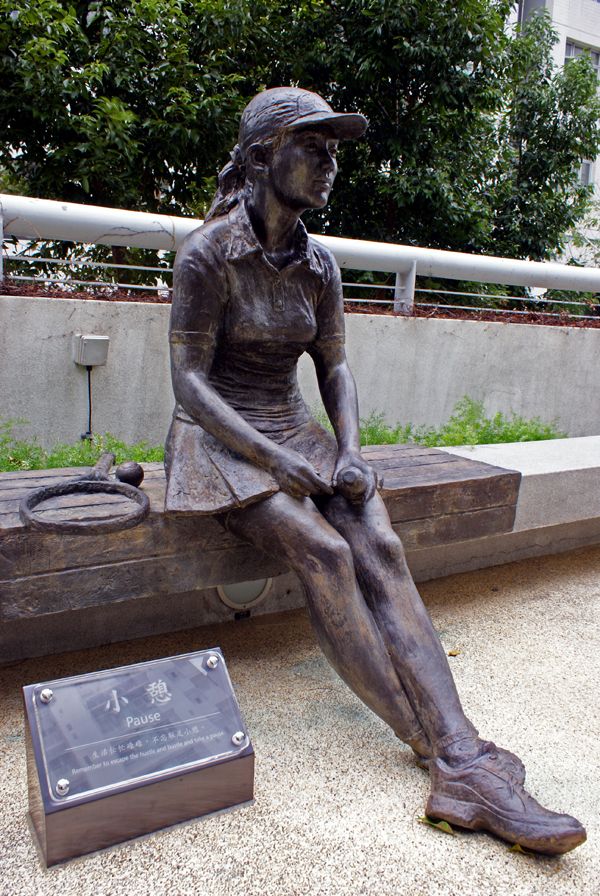 Permanent & Unusual Residents
-- The Bronze Statues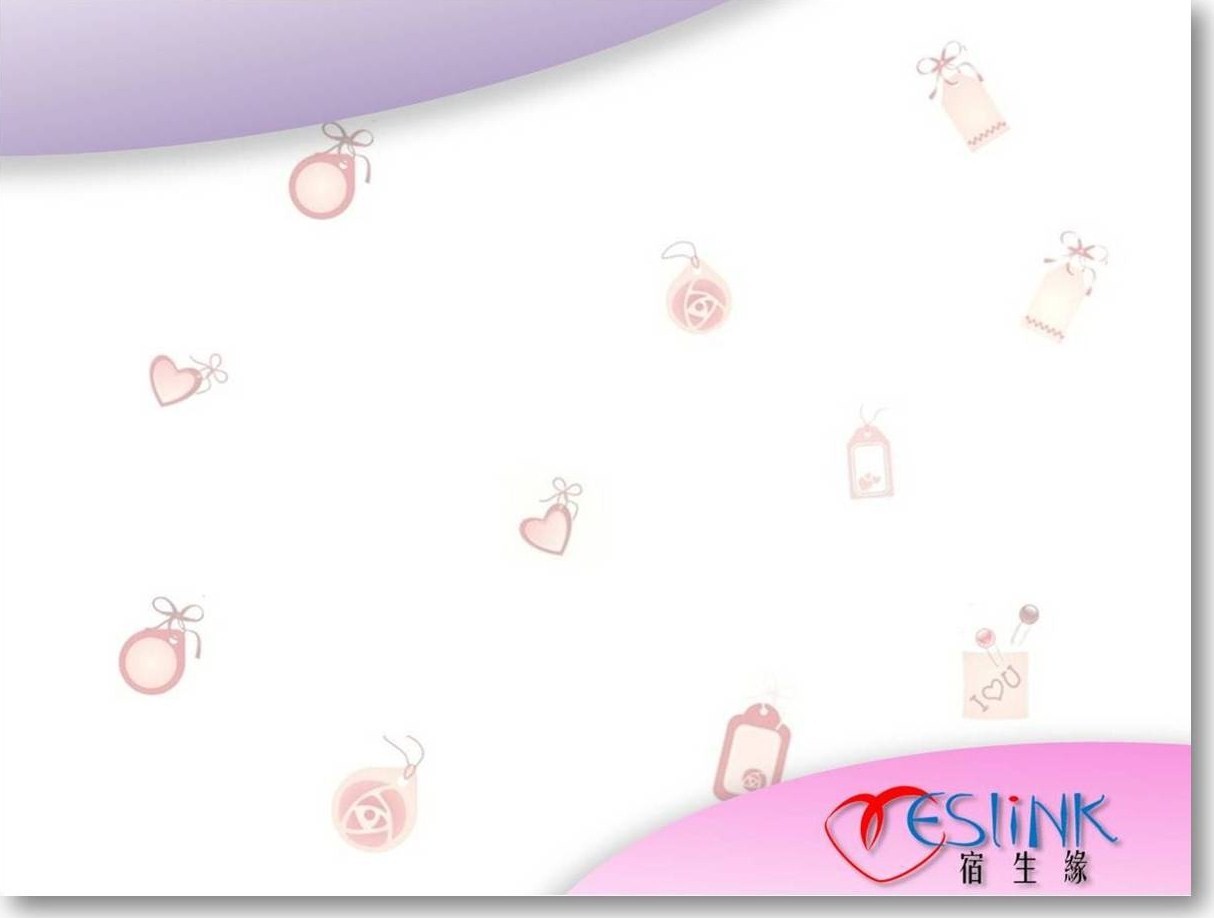 Maybe you have already noticed these permanent but unusual residents. But how about the stories behind them? Designed and sculptured by Shenzhen Art Academy, these statues always remind us of the meaning of residential life.

Encounter
Out of thousands of possibilities in life, our encounters take place, here, at the student residence. We meet, talk, and become life-long friends. We share happiness and sorrow, and every piece of time we spend together is a blessing. The Student Residence, is where the story of friendship begins.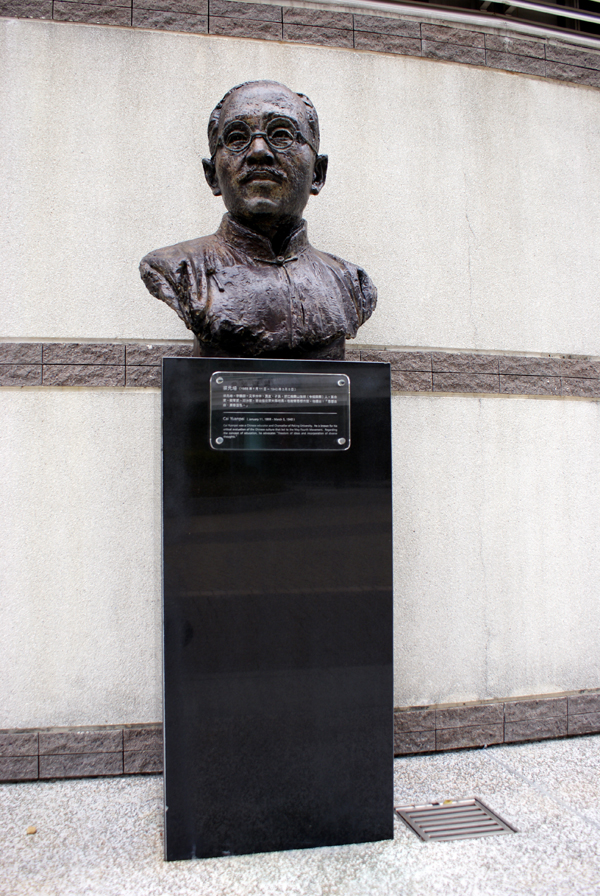 Pause
When you finish your meal and run for the next activity, the girl sitting outside Multi-function Hall B always reminds you: ¡§Shh, relax and take a rest.¡¨ The Student Residence, your second home, is where you can escape the hustle and bustle of life.
Academic
There is no doubt that they represent the peak of academic achievement.
Albert Einstein
, the founder of Modern Physics, is considered the greatest and most creative scientist of the 20th century.
Cai Yuanpei
, advocating ¡§freedom of ideas and incorporation of diverse thoughts¡¨, is one the most influential educators and humanists in China. The Student Residence is where
academic success can be achieved, and
where west and east, science and art,
meet and mingle.