To most local student residents, living in the student residence gives immense opportunities to make friends from all over the world. ItíŽs sad to know that they come and stay with us for only one semester or two. When the departure time comes, you can do nothing but wave your hands to your beloved international friends.
Before we say goodbye to our friends, have you ever thought what brings you to know each other amongst hundreds of non-local residents? What if you did not have a chance to live in the student residence or had not joined hall? Look back at all the happy moments you guys have been through making and serving each otheríŽs homemade food as a way to introduce your homeland to others, teaching each other local slang and dialect, taking your exchange student friends to explore different parts of Hong Kong etc. As time goes by, these memories will never fade away and will stay warmly deep inside your heart.
Let us make the departure time as memorable as our friendship. Organise a farewell party or make a farewell dinner for your beloved friends. Give them your handmade cards or gifts, or simply send them your regards and words of appreciation.
True friends are like the sun. It is hard to say goodbye but I am happy that my international friends have shone in my life. Saying goodbye is not to say farewell but to greet our friends next time!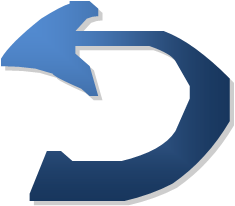 Bye To Our International Friends
Till We Greet Them Again