Have you done well in the fight with the various mid-terms? Whether or not your answer is yes, it is high time we had some relaxation and adjustment before embracing the final examinations due next month. It can never be emphasized enough that wellness and mental health are important for happiness and success. In case you have any trouble, here we provide some suggestions, which we hope are helpful:
Maintain a positive and optimistic attitude towards study and life. Your mid-term results might not be satisfactory, or you may now be experiencing stress. Wherever it is from, brave it, friends, always with a smile. 'Positive energy"¦ is productive in many ways, so learn to control your feelings and transform them into this magical 'positive energy"¦.
Be extrovert, talk with your friends and family, as simple as that. Friends and family are your most reliable harbor. Through sharing your thoughts and stories, they can help you sort out the problems that are preying on your mind, and you will find that you are no longer bearing all the wrongs or negative feelings on you own.
Do more exercise regularly and enjoy outings. Autumn is a lovely season for sports exercise and outings; they are good for your wellness and mental health! You can not only refresh and re-energize yourself, but also release unwanted pressures. And after all, it is fun!
Try to regulate yourself and concentrate on study. Learn to develop an ""early to bed - early to rise"¦ habit and DO eat breakfast! Also avoid excessive drinking and getting drunk. Your will get more confidence if you do that successfully, and confidence is vital in many areas.
Of course there are many other ways you can relax and get poised for more study load! We sincerely hope these suggestions can help you maintain good health and good luck with your finals!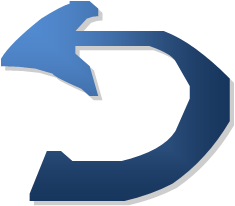 Mental Health & Wellness-->Keep Fit For the Battles to Come