Dean's Message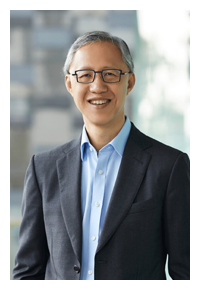 It is my pleasure to welcome you to our School of Law website.
Established in 1987, the School of Law offers quality education to undergraduate and postgraduate students. We aim at creating a world renowned centre for research and teaching of law; fostering global knowledge, skills and perspectives in our students; and maintaining a close link with local and international legal establishments. These goals are reflected in the composition of our faculty, our curricula and enrichment activities.
Our School is staffed by a stellar international faculty with a multicultural profile, bringing with them a diversity of expertise and strengths. With joint efforts of staff and students, our School has established expertise in a wide range of fields including Chinese law, comparative law, Hong Kong Basic Law, commercial law, environmental law, constitutional law, human rights, criminal justice, WTO law, international trade and investment law, maritime, international economic law, arbitration and alternative dispute resolution.
To meet the challenges of globalisation, our School has established an International Advisory Board, comprising distinguished practitioners as well as renowned professors from universities such as Harvard, Yale and Oxford, to further enhance teaching and research.
Our School has developed close links with its counterparts on the Mainland, in Europe, North America and across the Asia-Pacific region. Students have many opportunities to gain a global perspective in the study of law through various activities organized by the School, such as the Global Legal Education and Awareness Project (G-LEAP), Legal Placement, and mooting competitions.
Starting in 2008, our School has invited professors from Yale Law School, Oxford Law Faculty and University of Maine School of Law to teach our students via video-link facilities. Students can learn from these leading scholars and interact with them without leaving the campus.
Last but not least, our School has concluded an arrangement with the National Judges College of the Supreme People's Court of China for educating Chinese judges. Every year, selected Chinese judges are admitted to our Master of Laws and Doctor of Juridical Science (Chinese Judges) programmes. In addition, we also organize a one-month advanced programme for Chinese senior judges two times a year. The presence of these mainland judges in our School offers an exceptional and unique opportunity to our students, staff members and practitioners for understanding the Chinese legal system and its development.
Professor Geraint Howells
Dean