Dean's Message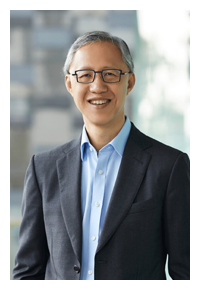 It is my pleasure to welcome you to the School of Law website.
Established in 1987, the School of Law offers quality education to undergraduate and postgraduate students. We aim at creating a world renowned centre for the research and teaching of law with a view to fostering global knowledge, transferable skills and interdisciplinary perspectives in our students while maintaining a close link with local and international legal establishments. These goals are reflected in the composition of our faculty, our curricula and enrichment activities.
Our School is staffed by a stellar international faculty with a multicultural profile, bringing with them a diversity of expertise and strengths. The School has established expertise in a wide range of fields including Chinese law, comparative law, Hong Kong Basic Law, commercial law, environmental law, constitutional law, human rights, criminal justice, WTO law, international trade and investment law, maritime law, international economic law, and arbitration and alternative dispute resolution.
While a good foundation in legal studies is crucial, the disruptive effect of information technology and artificial intelligence is already having an impact on the legal profession. Over time, this impact is likely to be profound in the way it will change the dynamics of the legal profession. Legal education must therefore evolve to meet this challenge. The School of Law is taking steps to refine its curricula offerings to prepare for such a future. We intend the legal education we offer to lead to versatile legal professionals who will be better able to navigate the uncertainties that exist in this era of technological disruption. Such a legal education must allow students to see how the law operates in the context of other fields of knowledge as well as the practice of law. Thus we have as a start refined the way Contract Law, which is the building block of many commercial law subjects, is taught; and we will soon introduce a new course on Business Valuation for Lawyers which will expose students to an important aspect of commercial practice. This is the beginning of an ambitious effort to provide law students in Hong Kong with a cutting edge legal education that cannot be found elsewhere.
Having a global mindset is also important because despite the present trend of nations drawing inwards, our intuition is that the world will become increasingly interconnected. Our School has already developed close links with its counterparts on the Mainland, in Europe, North America and across the Asia-Pacific region. Students have many opportunities to gain a global perspective in the study of law through various activities organized by the School, such as the Global Legal Education and Awareness Project (G-LEAP), Legal Placement, and mooting competitions. The School also has student exchange programmes with a number of overseas universities. These programmes provide our students with opportunities for legal study in diverse academic communities in different jurisdictions and we are presently working to expand these global opportunities.
Our School also brings in distinguished scholars to give electives. This broadens the menu of electives available to our students while exposing them at the same time to some of the best legal minds outside Hong Kong.
We also collaborate with the Supreme People's Court of the PRC and its National Judges College to admit Chinese judges to our Master of Laws (LLM) programme and to offer a tailor-made Doctor of Juridical Science (JSD) programme for Chinese senior judges, while a short-term and highly specialized programme is also organized for other Chinese senior judges. The presence of these mainland judges in our School offers an exceptional opportunity to our students for exchange of views as well as a well-informed understanding of the current Chinese legal system and its development.
Furthermore, our School has collaborative programmes with Aix-Marseille University, University Paris 1, Panthéon-Sorbonne in France and Université de Fribourg in Switzerland.  Selected students will study at these partner universities and obtain two postgraduate degrees: one from the partner university and the other from CityU. We are developing strong links with Emory University and have established a collaborative programme with East China University of Political Science and Law, and Sun Yat-sen University.
Our PCLL has a long established tradition for producing trainee solicitors and pupil barristers of the highest quality.  We have continued to maintain our competitive edge in this field through the use of low staff-student ratios as well as the development of cutting edge IT related learning activities.
The School of Law is widely regarded as one of Asia's top law schools and is a leading law school globally. My colleagues and I are committed to providing students with a better legal education than what is offered elsewhere so that our graduates will continue to be relevant notwithstanding the profound changes that are taking place within the legal profession. I look forward to welcoming you to our CityU Law family.
Professor TAN Cheng-Han, SC (Singapore)
Dean & Chair Professor of Commercial Law
Please read Letter from the Dean May 2020