News
Library Survey on Learning Space Planning
In order to collect users' input for the Renovation Project, a library survey was conducted during a 20-day period in March 9-28, 2007. A simple survey with 14 questions was designed. It had both the print and the web versions. The objectives of the survey were to find out users' :
satisfaction with Library space planning and facilities;
preference on what facilities to add and cut in the Renovation Project;
attitude on allowing food and noise from discussion in the Library;
Library usage pattern.
The survey had 1,583 respondents, representing 5.5% of the total university population of 28,728. It is regarded as a good representation of the university population. As we can see from the user population, 89% of our user population is students, with undergraduates making up the majority of 44%. They have their unique demands on library uses which are reflected in the following findings.
Highlights from the Library Survey:
The total mean of satisfaction is 4.11 on space plan and 4.18 on facilities, both slightly above ¡§somewhat satisfied¡¨ in the 6-point scale.
Over half of respondents, 58.2%, prefer to add individual study seats.
About 76.8% of respondents prefer to cut faculty rooms and individual study rooms.
About 70.7% of respondents agree that light snack should be allowed in a designated area.
About 70.3% of respondents agree that noise and discussion should be allowed in a designated sound proof area.
About 66.1% of users visit the Library either everyday or a few times a week.
About half of users, 52.8%, spend 1-2 hours in the Library.
About 34.7% of users visit the Library without a fixed pattern, and 33.3% in the afternoon (2 ¡V 6 pm).
Study area is the most visited place with 63.1%, while the book collection area at 50.6%, and Information Space at 46.4% follow.
Most users visit the Library to borrow/return library materials, 78.3%, find information, 76%, and study, 74%.

Exhibit 1 - Comparison of University User Population and Survey Sample Size
University

Survey Sample

Full-time

Part-time

Total

%

Full-time

Part-time

Total

%

Sub-degree

6,527

395

6,922

24%

347

20

367

23%

Undergraduate

8,176

4,453

12,629

44%

642

130

772

50%

Postgraduate

1,025

4,937

5,962

21%

89

160

249

16%

Student Total

15,728

9,785

25,513

89%

1,078

310

1,388

89%

Faculty/instructors and Staff

2,270
945

11%

45
122

11%

Total User Population

28,728

100%

1,555*

100%
*The total number of respondents was 1,583, with 28 users not filling in their status and affiliation.
Exhibit 2 ¡V Mean Value of the Level of Satisfaction with Library Space Plan by School and Unit

Exhibit 3 ¡V Facilities Users Prefer to Add or Expand in the Renovation

Exhibit 4 ¡V Facilities Users Prefer to Cut in the Renovation







Exhibit 5 ¡V Allowing Food in the Library




Exhibit 6 ¡VAllowing Noise in the Library

Exhibit 7 ¡V Reasons of Visiting the Library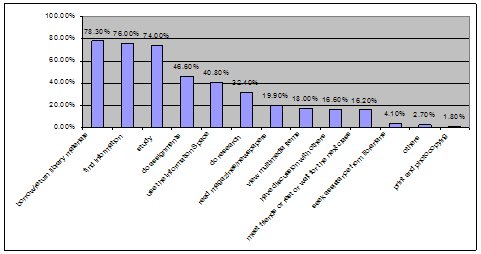 Exhibit 8 ¡V Frequency of Visiting the Library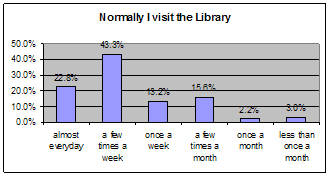 Exhibit 9 ¡V The Time of Visiting the Library by User Groups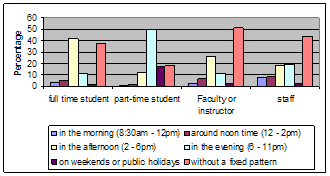 Exhibit 10 ¡V The Average Time of Each Library Visit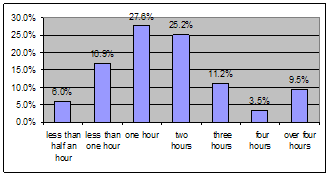 Exhibit 11 ¡V Places/Areas in the Library Normally Used