Library News
(updated on 13 Aug 2019)

---
Temporary Closure of Oval Computer Area for Maintenance (20 - 22 August 2019)
Please note that the Oval computer areas will be closed for system update and maintenance as scheduled below:
(Tue, Wed & Thu) 20 - 22 August 2019 at OVAL area.
Should you need assistance, please contact IT Help Desk at 3442-6963. We are sorry for the inconvenience caused.
(13 Aug 2019)
Information Skills Workshop: EndNote Basics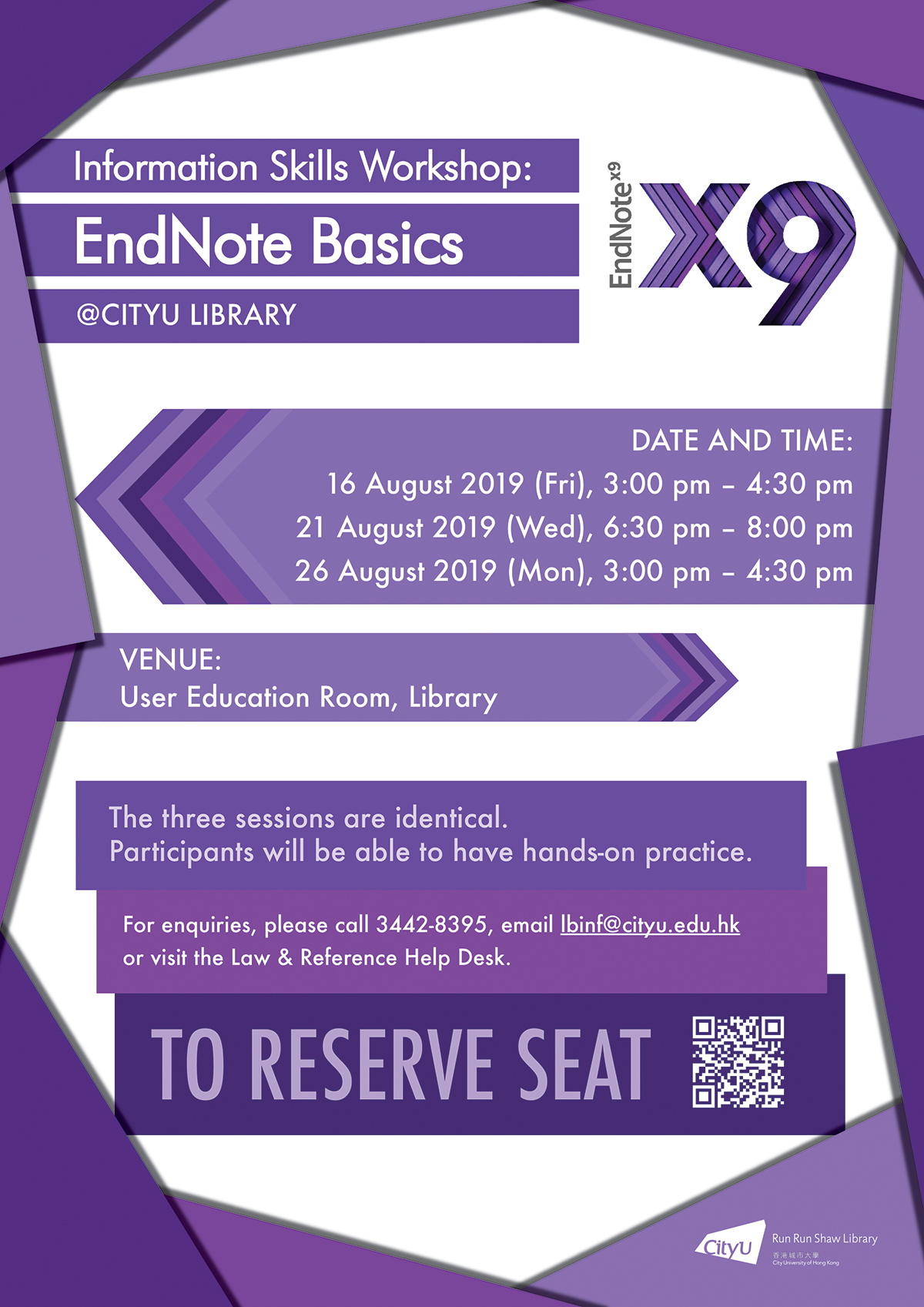 To reserve seat: http://www.cityu.edu.hk/lib/instruct/course/isw/index.htm
(2 Aug 2019)
Lexis HK Discontinued on 31 July 2019
Lexis HK will be officially decommissioned on 31 July 2019. Switch to Lexis Advance Hong Kong. A new interface is available there for users to discover the original contents of Lexis HK.
(30 Jul 2019)
Library Opening and Counter Service Hours for Term Break (11 - 31 August 2019)
Please note below the Library hours during the coming Term Break:
Opening Hours
Monday to Sunday : 8:30 am - 11:00 pm
Counter Service Hours
Monday & Friday : 8:30 am - 8:00 pm
Tuesday to Thursday : 8:30 am - 6:00 pm
Saturday : 8:30 am - 5:00 pm
Sunday : Closed

From 1 September 2019 (Sunday) onwards, the regular Library opening and counter service hours will resume.
(29 Jul 2019)
ProQuest Ebook Central sign-on upgrade: export your bookshelf data as soon as possible
Starting from 4 September 2019, the Library will offer you a better experience in accessing ProQuest Ebook Central. Instead of creating and using a separate personal account, you will only need to enter your Electronic ID and AD/LAN Account password to enjoy personalized functionality for research and to download e-books for offline readings.
With single-sign on,
You can gain access to both the Ebook Central patron site and your personal Ebook Central account.
You only need to remember one password.
Please note: Users currently using the personal bookshelf functionality will be affected by the changeover. To avoid losing your saved bookmarks folder or book notes, you should export your data as soon as possible.
Instructions on how to export your personal bookshelf data can be found at Export features of Ebook Central Bookshelf, via the ProQuest Ebook Central Support Centre or by watching this video.
For further enquiries, please send an email to: liberm@cityu.edu.hk.
(24 Jun 2019)
EndNote X9 now available to CityU staff & students
EndNote is a citation management software for publishing and managing bibliographies, citations and references.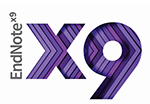 The latest version of EndNote X9 is now available to CityU staff & students. To download or upgrade to X9, please visit EndNote research guide at –

http://libguides.library.cityu.edu.hk/endnote/start
For enquiry or assistance, please call 3442-8395, email lbinf@cityu.edu.hk or visit our Law & Reference Help Desk.
(10 Jun 2019)
"Architectural Wonder of the World" – The Yingxian Wooden Pagoda 2019 Seminar
Student and Staff research on the Yingxian Wooden Pagoda, through various forms of studies from numerous fieldwork trips to Shanxi Province, will be presented through presentations to share and uncover the discoveries made on the oldest wooden multi-storey structure in the world. Topics such as new media methods (animation, 3D reconstructive modelling, 3D scanning and 360 Virtual Reality photography) for heritage preservation, wooden architectural heritage sustainability and integration of ancient monuments in Chinese architecture will be demonstrated in this seminar.
Date: 8 June 2019
Time: 14:00 - 16:30
Venue: Blue Zone, 4F, Yeung Kin Man Academic Building, City University of Hong Kong
Medium of Instruction: English
Schedule:
| | |
| --- | --- |
| 14:00 - 14:15: | Opening Address + Mr. Lin LI (CCIV) - Welcoming Remarks |
| 14:15 - 14:35: | Documentary Screening of The Preservation of the Yingxian Wooden Pagoda |
| 14:35 - 14:45: | Mr. Daniel LAI (LIB) - Presentation on New Media Methods on the Yingxian Wooden Pagoda |
| 14:45 - 15:05: | Mr. Dennis CHAN (ACE) - Presentation on Constructional Methods for Research on the Yingxian Wooden Pagoda |
| 15:05 - 15:25: | Mr. Anthony LEUNG (CUHK) - Presentation on Building Information Model (BIM) on Heritage Preservation |
| 15:25 - 15:45: | Mr. Charlie XUE (ACE) - Presentation on Integration of Ancient Monuments into Chinese Architecture |
| 15:45 - 16:05: | Mr. Peter BRIMBLECOMBE (SEE) - Presentation on Sustaining Wooden Architectural Heritage |
| 16:05 - 16:30: | Mr. Steve CHING (LIB) - Closing Remarks + Question & Answer Session |
All are welcome to join!
For more information on the upcoming seminar, please contact Ms. Sandy LEE at 3442 6582 or lbsandy@cityu.edu.hk.
(6 Jun 2019)
CityU Scholars - Training Workshops and Clinic Sessions

Research information collected in CityU Scholars will be used for different assessment processes such as Annual Report to RGC, Annual Performance Report (e-APR) and the forthcoming RAE2020 Exercise. In view of researchers' needs to review and update their research output and activity records in CityU Scholars for these different purposes, the Library is organizing another round of training workshops and clinic sessions.
18 June 2019 (Tue)
19 June 2019 (Wed)
Enrollment Method
2:30pm - 4:00pm
Workshop*
Workshop*
Online Registration
4:00pm - 5:00pm
Clinic Session**
Clinic Session**
Walk-in anytime during the timeslot
Venue: Library User Education Room

* The workshops are identical with 30 quota each. The Library reserves the right to cancel any session with less than 5 registrants.

** No registration is needed. Discuss your questions face to face with our ambassadors in a more personalized way.
Faculty members (or their trusted users in CityU Scholars), research students, departmental administrators are all welcome to attend.
Enquiries can be directed to lbscholars@cityu.edu.hk.
(4 Jun 2019)
Student Project Exhibition: Wooden Pagoda of Yingxian & Traditional Chinese Architecture
學生習作展覽:峻極神工,天下奇觀-山西應縣木塔及中國傳統建築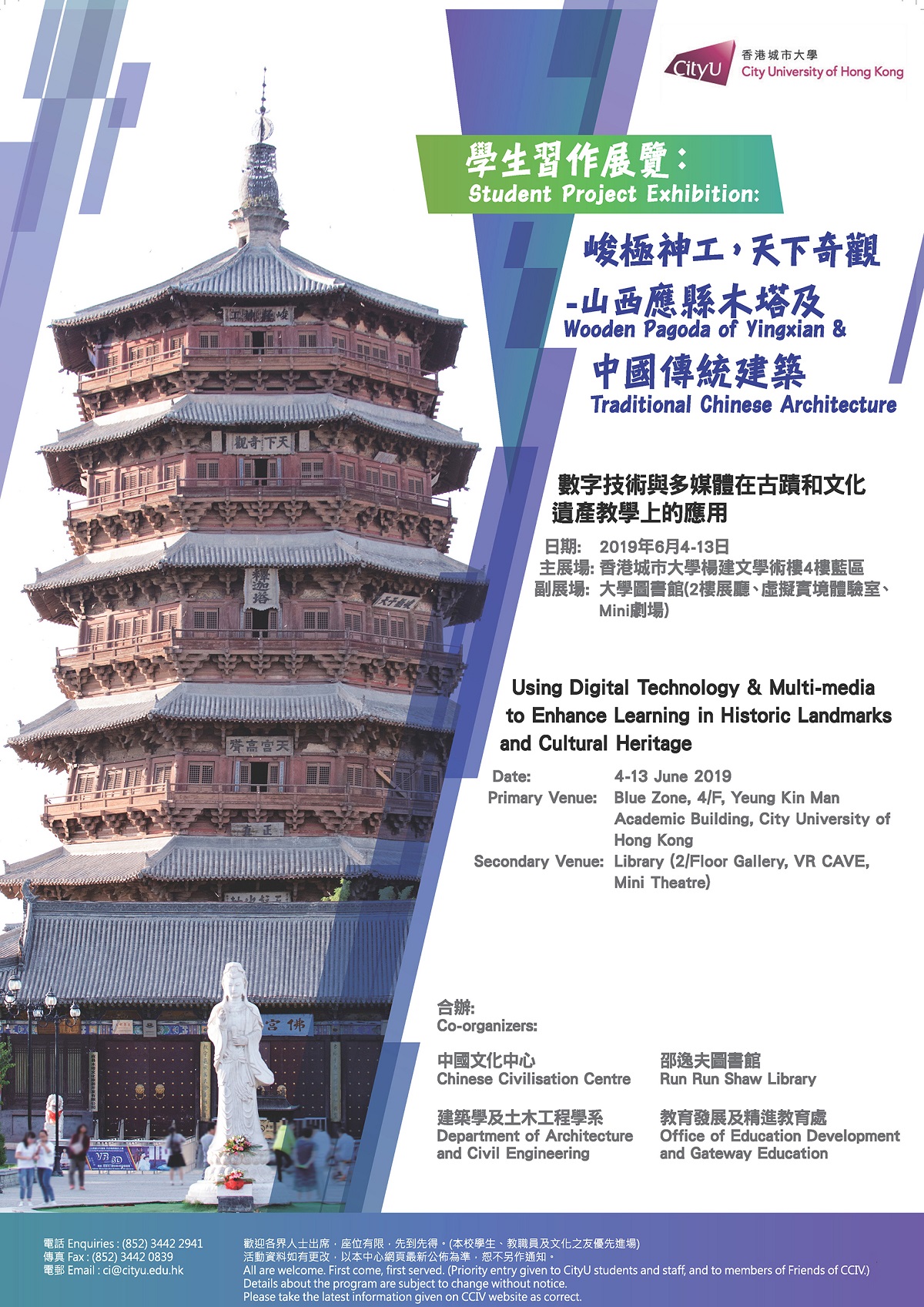 Guided VR Tours at CAVE, Library
Date: 10-13, June 2019
Time: 15:30 - 16:00 and 16:30 - 17:00
Documentary Screenings at Mini Theatre (Le ciel de l'esprit), Library
Date: 10-13, June 2019
Time: 15:00 - 15:30 and 16:00 - 16:30
(27 May 2019)
Temporary Suspension of Library Bookdrop Service at Student Residence (10 June - 1 September 2019)
In view of the low usage of the bookdrop during the summer term and with an aim to better utilize library resources, the Library bookdrop service at the Student Residence will be suspended from 10 June (Monday) to 1 September 2019 (Sunday). Library users are required to return their books to the Library on campus or the bookdrop right outside the Library during this period. The Student Residence bookdrop collection service will resume on 2 September 2019 (Monday).
(27 May 2019)
Unsubscription to RefWorks
The Library will no longer subscribe to RefWorks starting from 1 September 2019. To help our users migrate references from RefWorks accounts into EndNote, the Library has offered 11 Citation Made Easy: Using EndNote Workshops and 2 Advanced EndNote Workshops since Semester A, 2018-2019. If you have not joined one yet, we are going to offer a few more before the end of August 2019. Please try to register by visiting http://www.cityu.edu.hk/lib/instruct/course/isw/index.htm.
In case you are not able to participate in one of the workshops, please visit the Library's EndNote Research Guide to learn how to use EndNote.
For further enquiries, please send us an email to lbinf@cityu.edu.hk.
(15 May 2019)