Safety, Health and Environment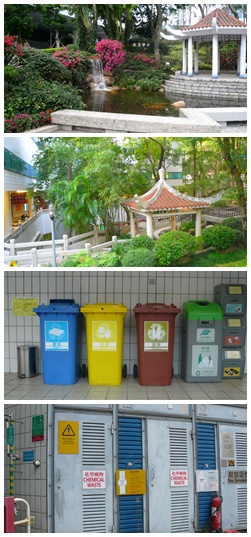 It is the policy of CityU to provide and promote, as an integral part of management, high standards of environmental conditions appropriate to the activities conducted in its buildings and facilities, so as to comply with all relevant Government Ordinances and Regulations concerned with safety and health and to prevent and minimize any hazard, injury or impairment to the safety and health of any person present, thus avoiding interruption of activities, suffering and losses.
Safety is the absence or minimization of risk which includes occupational health in the context of the prevention of accidental exposure to agents that might cause an occupational disease. Hence ergonomics and industrial hygiene are included in the scope of the University safety program.
Safety is the concern of everyone. Each staff member or student has an overriding responsibility for ensuring that his or her own environment is conducive to good safety and health. FMO has special responsibility to oversee and advise on the followings:
Management of dangerous good stores, chemical waste store, radioactive waste store and liquid nitrogen tank;
Alternation, addition, improvement, maintenance and construction works safety;
Fire prevention and protection;
Road management;
University vehicles operation;
Emergency responses