Professor Jonathan ZHU 祝建華
BA (Fudan University), MA (Fudan University), PhD (Indiana University, US)
Chair Professor of Computational Social Science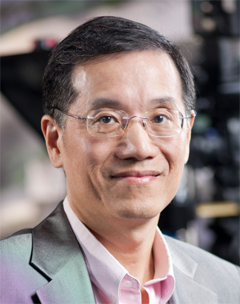 Research Interests
Mobile User Analytics, Social Network Analysis, Scientific Paradigm Shift
Concurrent Appointments
Publications
Grants
Zhu, J. J. H., Peng, T. Q., & Zhao, W. X. (2019). Assessing Conceptual and Empirical Contributions of Social Media Research based on Knowledge Graph. HKRGC GRF11505119.
Zhu, J. J. H., & Peng, T. Q. (2012). Growth Trajectories and Causal Mechanisms of Evolutionary Dynamics for Social Networking Services (SNSs). HKRGC GRF154412.
Zhu, J. J. H., & Li, X. M. (2006). The Link Structure of the Web in Hong Kong & Mainland China: A Multilevel Study of Connectivity and Causality. HKRGC GRF145606.
Zhu, J. J. H., & He, Z. (2000). The Impact of Internet in Hong Kong and Mainland China: A Longitudinal and Comparative Study. HKRGC GRF115200.
Zhu, J. J. H., Chen, H. L., & Guo, Z. S. (1997). From Transition to Integration: The Coorientation of Public Opinion and Mass Media between Hong Kong and China beyond 1997. HKRGC GRF101897.
Teaching
Department of Media & Communication
Bachelor-level: Quantitative Methods; Internet Communication
Master-level: Communication Fundamentals; Media Data Analytics; Social Network Analysis
PhD-level: Multivariate Analysis
School of Data Science
PhD-level: Social Foundations of Data Science
Professional Services
Fellow, International Communication Association, 2018-present
Member of Editorial Board, Journal of Communication, 2016-present.
Member of Editorial Board, Journal of Computer-Mediated Communication, 2012-present.
Chang Jiang Chair Professor of Communication, Renmin University of China, 2007-10.
Member of Panel of Humanities, Social Science and Business Studies, Research Grants Council, Hong Kong SAR, 2007-09.
President of Chinese Communication Association (USA), 2002-04.