Communication and New Media Student Won Championship in the Data and Media Hack 2019
26 Feb 2019 (Tue)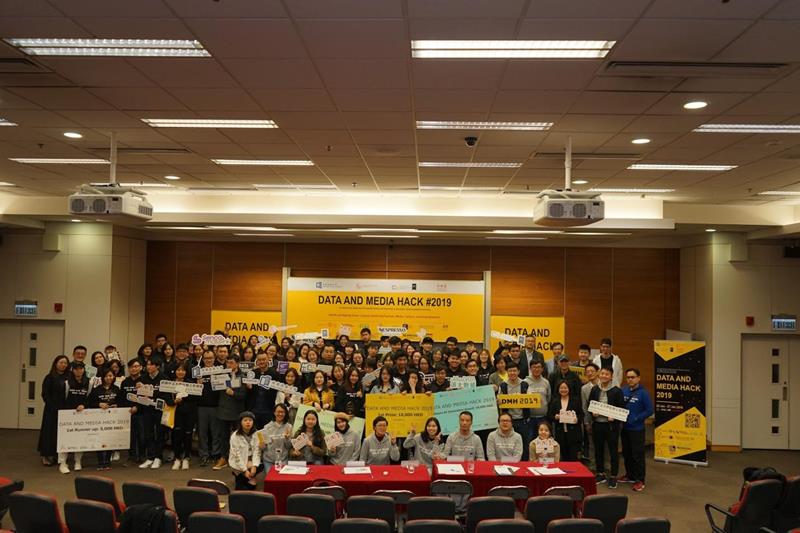 Data and Media Hack co-organized by the Department of Computer Science and the Department of Journalism, HKBU.
CityU COM student LIU Dan Ying won two prizes in a hackathon named Data and Media Hack 2019, organized by Hong Kong Baptist University.
The competition had three themes -- health and ageing; leisure, retail and tourism; and media, culture and entertainment. A total of 14 teams formed by more than 100 young talents from seven local higher institutions participated in the challenge. They received help from mentors from industry professionals, start-ups, data scientists and academics.
Following the 48-hour non-stop competition, Team CYDA, comprising CityU student LIU Dan Ying (Master of Arts in Communication and New Media) and teammates from HKUST, HKBU and HKU were declared winners of the championship and also the "Wisers AI Innovation Award".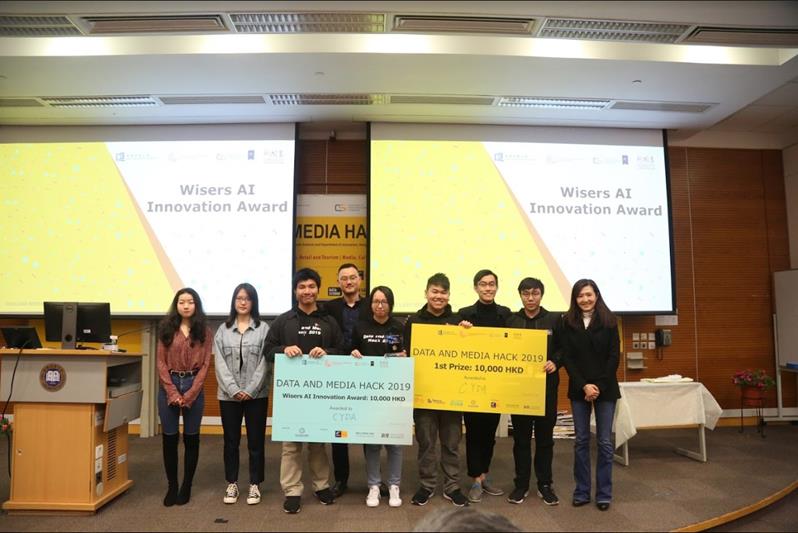 LIU Dan Ying and her team members won two prizes in the hackathon.