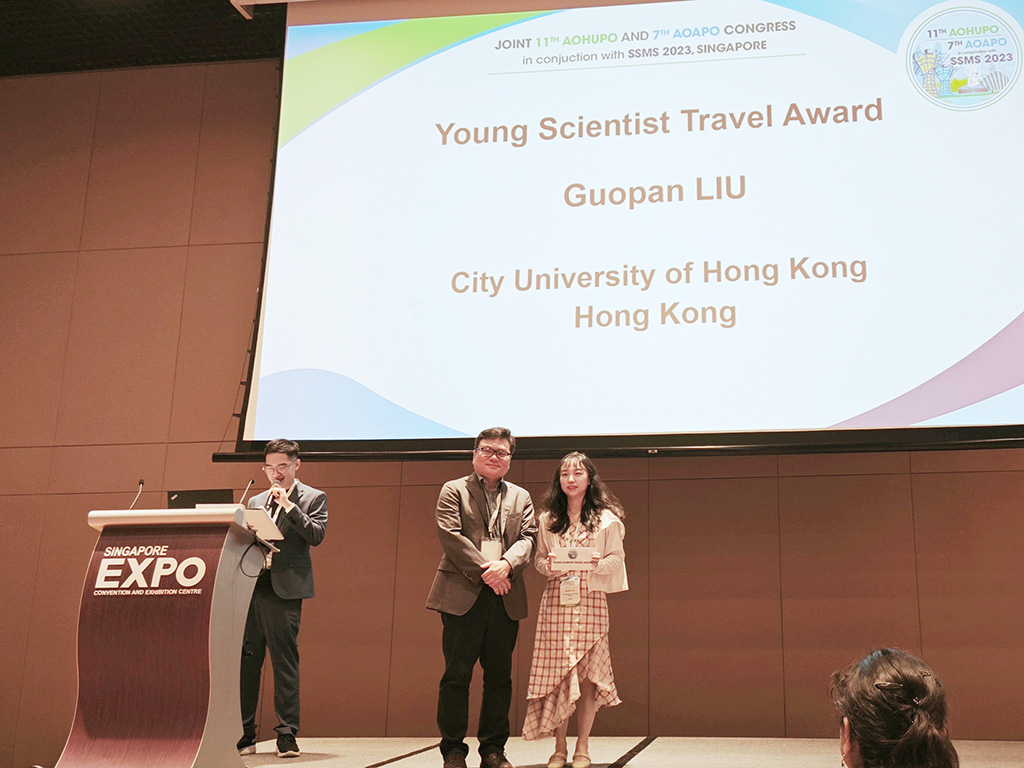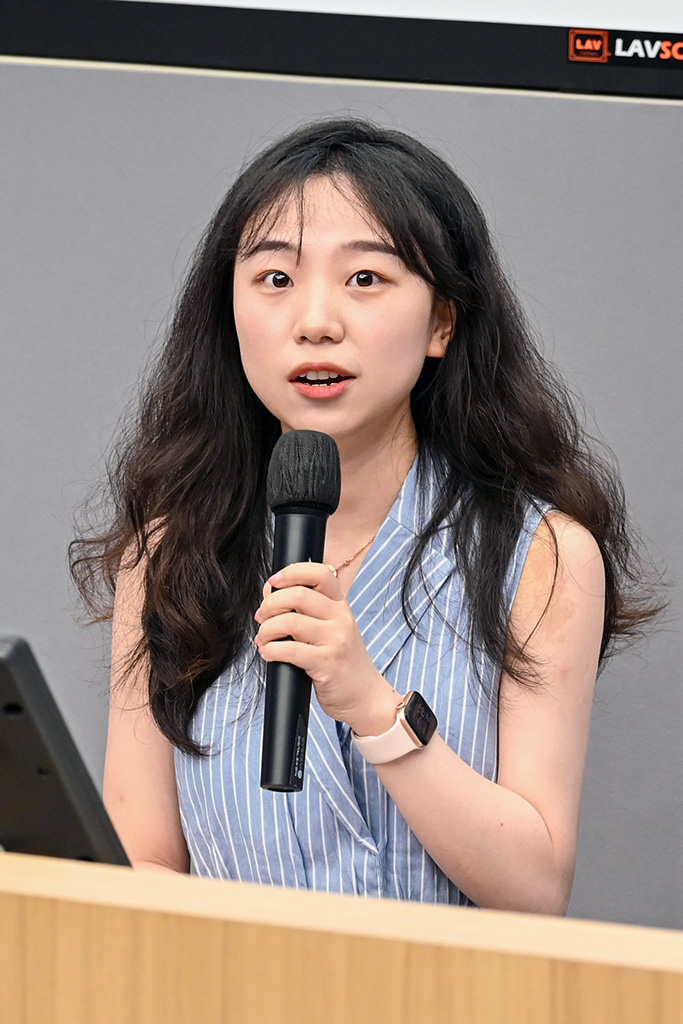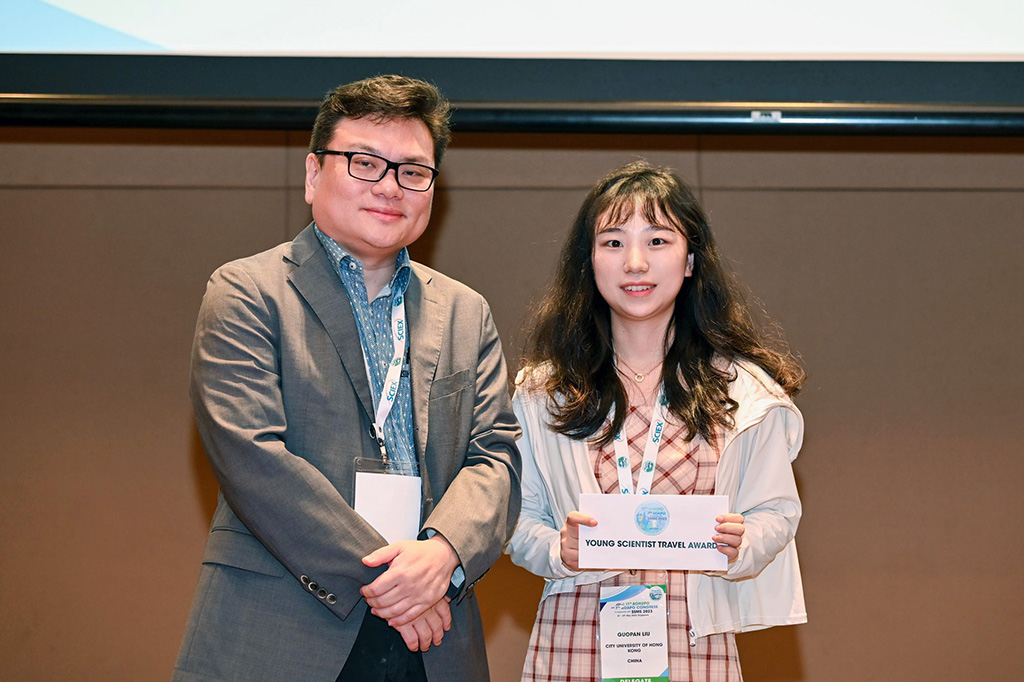 Ms Guopan Liu, PhD student of Dr Liang Zhang, received a Young Scientist Travel Award of the 11th Asia Oceania Human Proteome Organization (AOHUPO) and 7th Asia Oceania Agricultural Proteomics Organization (AOAPO) Congress held on 10 May 2023 in Singapore.
The AOHUPO-AOAPO congress was held in Singapore during 7–10 May 2023, in conjunction with the annual conference of Singapore Society for Mass Spectrometry (SSMS). This event is co-organised by SSMS and the Malaysian Proteomics Society (MAPS). The congress aims to promote and coordinate the activities of the regional proteomics community. Besides faculty presentations and discussions, Young Scientist Forum (YSF) was also granted to young scientists in the field in recognition of their outstanding presentations.
The Young Scientist Travel Award winner, Ms Guopan Liu, gave a presentation titled "Proteomic analysis reveals ejected mitochondria as the mediator of osmolality-induced adipocyte dedifferentiation" based on the research of her PhD study. She has successfully presented her research at the AOHUPO-AOAPO congress with an award certificate and a cash prize. Please browse the event website for more information.
Warmest congratulations from the university to Guopan on their remarkable achievement! We take great pleasure in witnessing our students excel in public events and competitions.