The BMS Research Gala is an annual event to promote scientific exchanges, collaboration and research culture for the Department. It offers a great opportunity for faculty members, staff and students to interact face-to-face, to share and discuss their research interests, and to explore possible collaboration.

The Department of Biomedical Sciences (BMS) organised its first Research Gala at the Hong Kong Science Park on 20 June 2016. The aim of the Gala is to provide an opportunity for the research students and staff of the Department to present their work to faculty members and fellow colleagues. More than 40 research projects were exhibited, attended by 140 BMS colleagues and students.
Prof. Michael Yang, Head of BMS, gave a welcome speech to kick off the event. He congratulated the presenters for their hard work and dedication, and encouraged continued research collaboration among staff and students.
During the afternoon attendees were all actively participated at the Gala. Lots of fruitful scientific discussions and interaction were brought up. Votes were cast and 6 research students/staff were selected to receive the Best Poster Award. Congratulations to the winners!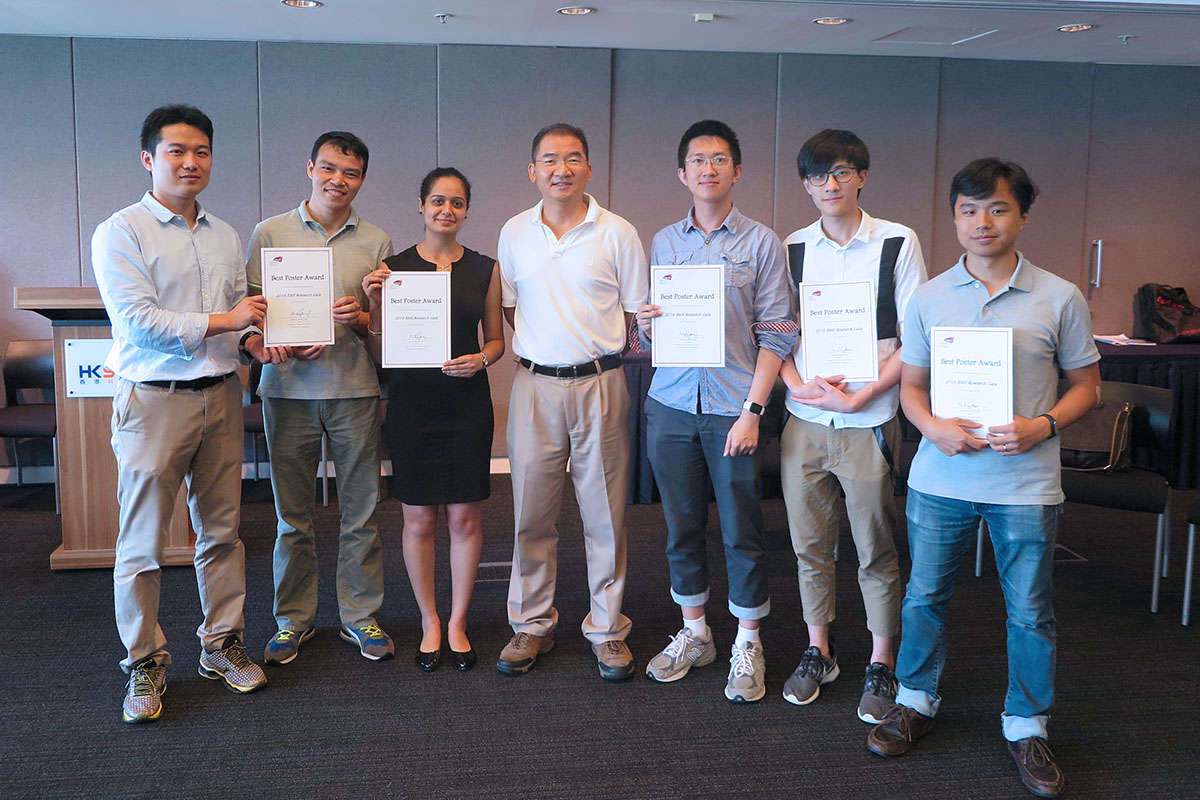 Research Students
Bennett Ngan Pan AU (Supervisor: Dr Eddie MA)
Bing CAO (Supervisor: Prof. Ying LI)
Feng GAO (Supervisor: Dr Xin WANG)
Jun WANG (Supervisor: Prof. Ying LI)
Research Staff
Xi CHEN (Supervisor: Prof. Jufang HE)
Guneet KAUR (Supervisor: Dr Linfeng HUANG)
The abstracts of the presented posters can be downloaded here.