CityU Alumni Mobile Application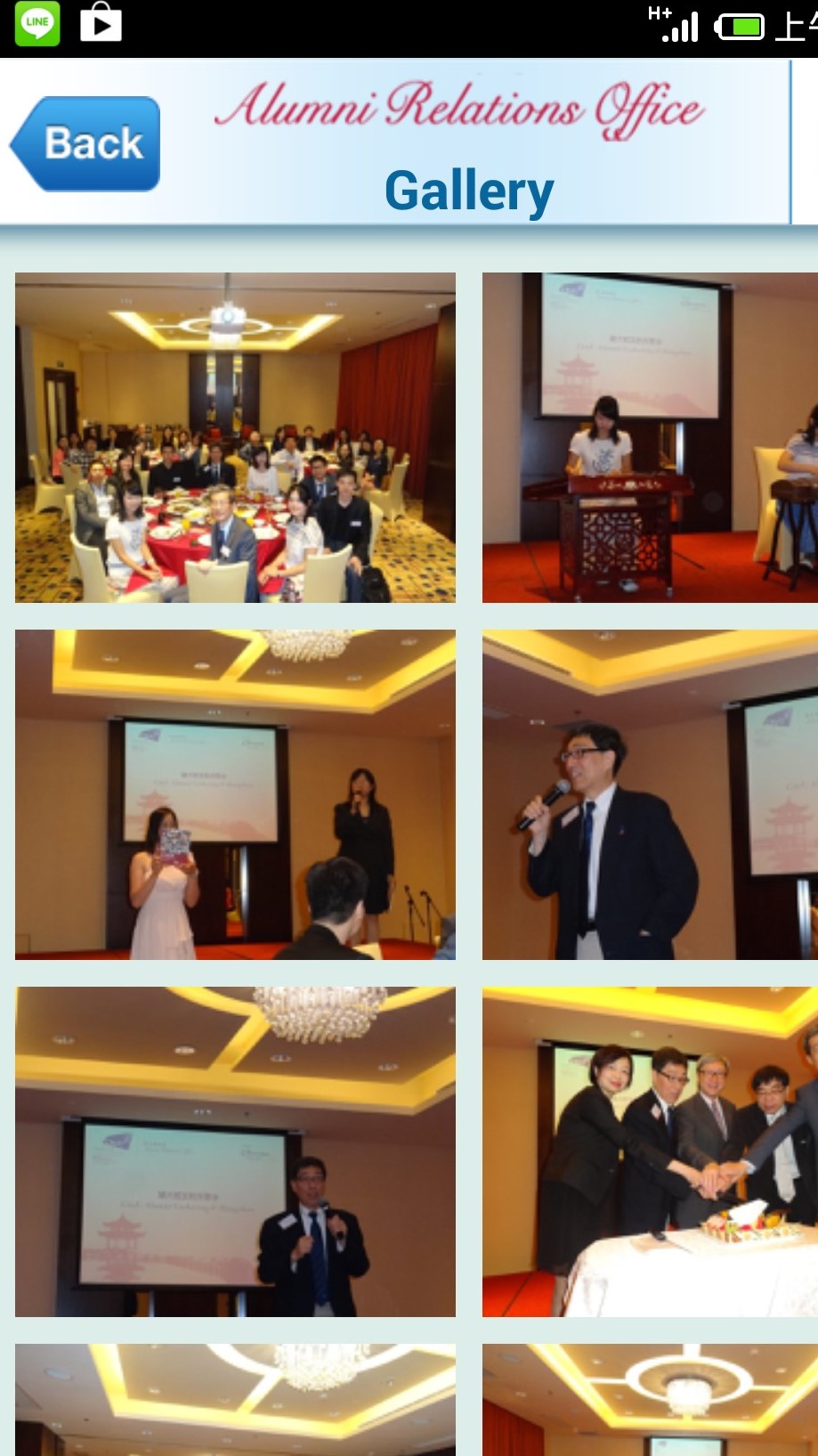 "CityU Alumni" App, a free mobile application offered by the Alumni Relations Office is available for download now. It enables you to get the latest and greatest attractions at your fingertips! You can sign-up and check-in for events, exchange e-contact information and QR code name cards, join lucky draws and games, and many many more! So act fast and download for iPhone and Android platforms NOW!
Mobile Operation System Requirement
Android 2.3.3 or above
iOS 4.3 or above
Download


Enter the keyword: CityU alumni
Special Features Highlight
QR Name Card
It is one of the key features of this App. After you have entered your information, a QR code name card will be generated for you. It is a cool and convenient way for you to exchange "QR Name Card" with others, using the built-in QR code scanner to scan the image and import the name card information to the contacts list of your mobile.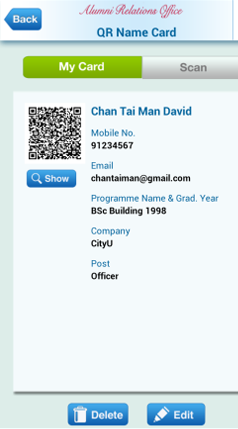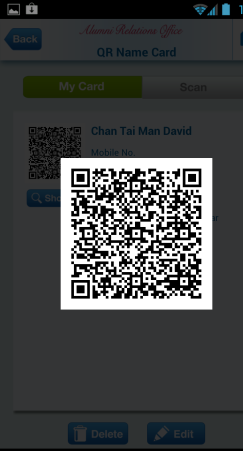 Events
Sign Up
By single click "Sign Up", the App will send your name card information to ARO for registration of event and reserve the seat for you.
Check In
The App facilitates you to check in on-site on event day using your mobile.
Interactive
The App enables you to join Q & A session, lucky draw, games and other interactive sessions during event.
Survey
You can share your valuable comment via this App.
Others
Latest news, benefits, useful links and information.
One stop information center to know how to get access to CityU WiFi (for alumni).
Campus map from Google to guide you around the campus.